OFTEC REGISTERED
When we install a Worcester, Grant, Fireband oil-fired boiler, you can rest assured that you receive the best quality components and highest levels of workmanship.
Oil Boiler Services
We are oil boiler specialists installing, servicing and repairing oil boilers in Northallerton, Richmondshire, Hambleton, Harrogate & Barnard Castle or homes in an off gas grid location. These days an 'A' rated condensing oil boiler has superior energy efficiency than a traditional model with efficiency levels of over 95%. You older oil boiler may not even reach an efficiency of 50% meaning half the money you spend on fuel is not actually going towards heating your home.
Speak to us about your new Oil Boiler
From indoor and outdoor boilers to utility boilers or Oil tanks and stands or Oil pipe work and fire valves, we have the knowledge to fit or replace.
Oil Fired Boiler Installation
We have oil boiler installation engineers working in Northallerton, Richmondshire, Hambleton, Harrogate & Barnard Castle with the experience and the expertise to install, repair or service your oil fired boiler.
Why choose us?
We are a friendly team of OFTEC Registered heating and gas engineers. Read our customer reviews and be reassured you will always get a great service from us.
Certification and Accrediations

Reliability & timekeeping 9.86
As rated on Checkatrade
Endorsed by Which Trusted Trader

Gas Safe Registered

Fully Insured

Approved Installer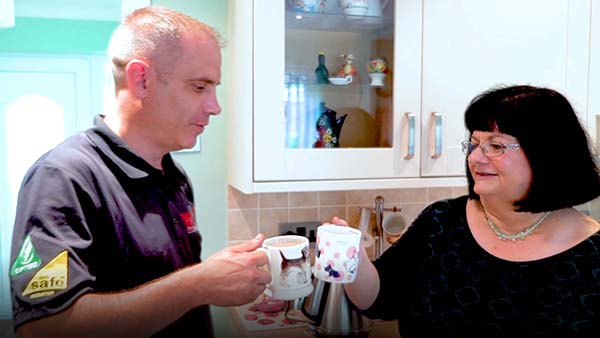 Customer Reviews
5 Star Customer Reviews. We have over 100 reviews and we'd love to hear from you.
Checkatrade Reviews
Google Reviews
Yell Reviews
Which Reviews
Facebook Reviews
Oil-fired condensing boiler
The Greenstar range
The Greenstar Danesmoor regular and Danesmoor System series are part of a market-leading range of high efficiency boilers which is good news for the environment and excellent news for you as a consumer. They are ideal for customers who are looking to minimise fuel consumption, without sacrificing heating and hot water performance.

Greenstar oil-fired regular and system boilers offer outputs between 12 to 70kW and are specifically designed for use with either a vented or sealed system. They are ideally suited to Greenstore hot water cylinders which allows you to benefit from mains pressure hot water, rapid re-heat times and excellent heat retention.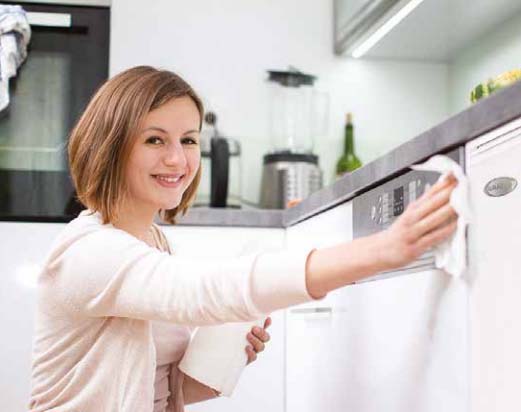 Key statistics
All you need to know space heating energy efficiency class and power outputs.
Energy efficiency class A / 91%
SEDBUK 2009 efficiency 91.1%
Output kW to central heating (CH)
Min 12kW 18kW 25kW
Max 18kW 25kW 32kW
Bunded Oil Tank Installation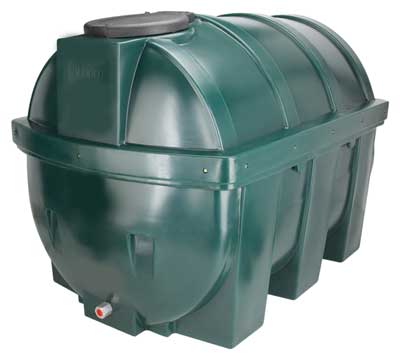 Eventually, every oil storage tank will split and leak its contents. Are you looking to replace your tank that was installed in the 80/90's or 2000's?
Eliminate potential water build up to the outlet that can cause unnecessary costly repair bills for your boiler or even freeze the oil line during the cold winter months, fit a bunded tank. Steel or plastic oil storage tanks cannot be repaired.
We are an Approved and Accredited Installer
Oil Combi Boiler
Over 50% of all new boiler installations today are combi boilers, more compact than oil system boilers and oil regular boilers there is no need for hot water cylinders as water is taken directly from the mains, nor are cold water tanks needed either.

Therefore, with an oil combi boiler you can take advantage of the heating and hot water on demand, there compact design means some can even fit within a standard kitchen cupboard which is great if you would like to free up space within your home.
Oil System Boiler
Oil system boilers are also a popular choice, like the gas system boiler the main boiler components are within the boiler meaning you do not need water tanks. You will still need a hot water cylinder which stores hot water for when you need it. This means that you can take advantage of instant hot water, however if the tank has run low you may need to wait for the water to re fill and heat back up.

System boilers are good for those who perhaps already have a oil system boiler and do not want to spend additional funds converting oil boiler type.
Regular Oil Boiler
Regular oil boilers are commonly found in larger properties, or older properties that may not have a high flow pressure from the mains water. They can also be popular with modern homes which have a large amount of bedrooms and bathrooms where the demand for hot water in high.

Like system oil boilers regular oil boilers also require a hot water cylinder to store hot water. They also need a cold water tank and tank which balances the water going into the cold water tank.
New Oil Boiler Installations
Speak to us about your new oil boiler installation. We will provide an accurate quote and all our advice is free. We are accredited and approved installers.
Easy as 1.2.3
1. A 10 minute phone call

2. A site visit followed by a full quote breakdown

3. Efficient Installation and completion checks
Oil Boiler Problems
Have you got issues with your oil boiler? No heat or hot water?
Install a unit that will be reliable for years to come
We can help you choose your next oil boiler or choose an annual servicing package.
What can we do?
Lack Of Fuel

Incorrect Boiler Pressure

Condensate Blockage

Radio Frequency (RF) Pairing